Industry Takeover 27th October 2012! Jam-packed with urban music's hottest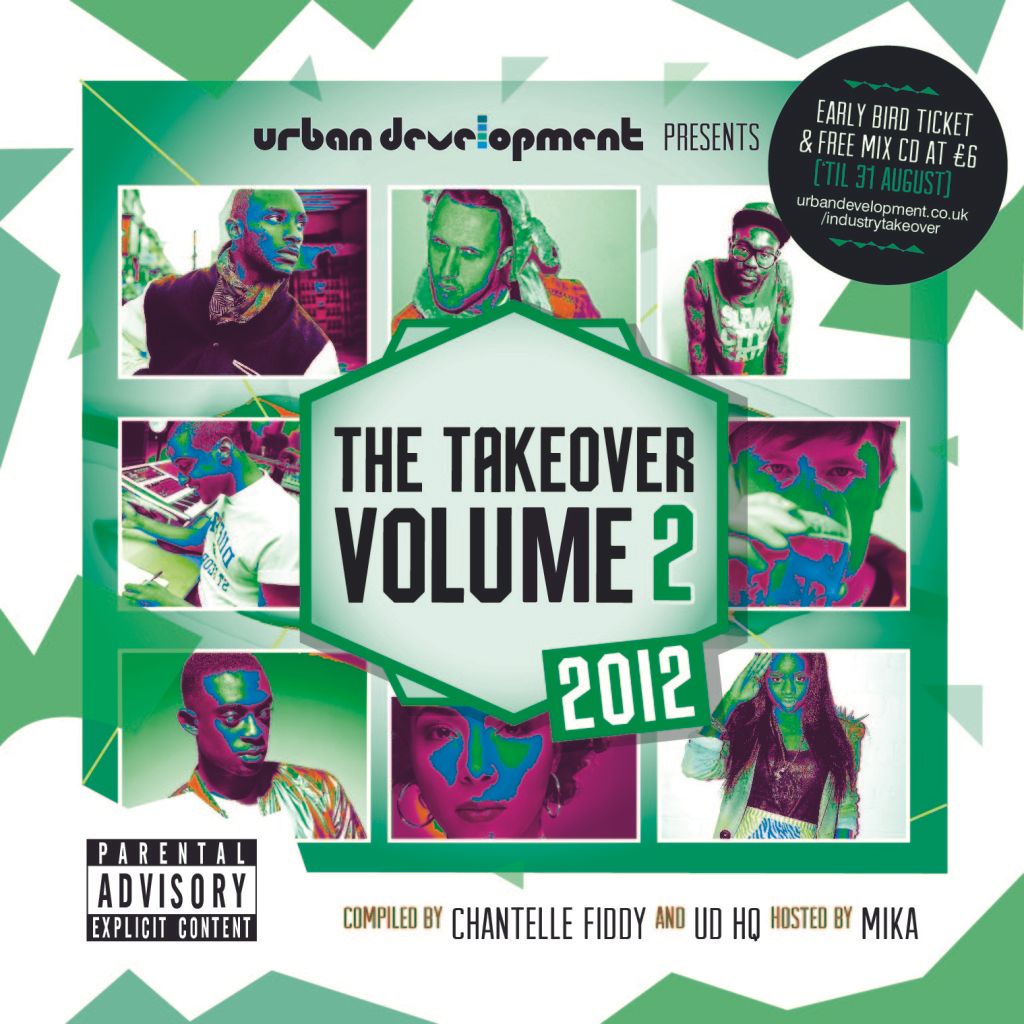 URBAN DEVELOPMENT IN ASSOCIATION WITH  RICHMIX PRESENT
INDUSTRY TAKEOVER 2012
OCTOBER 27 12pm – 9pm
Rich Mix, 35-47 Bethnal Green Road, London, E1 6LA 
Urban Development's Industry Takeover Seminar and Showcase is back and bigger than ever for 2012. Jam-packed with urban music's hottest artists and respected experts, Industry Takeover is all about empowering the next generation of music makers, moguls and emerging industry professionals with. Past alumni includes Labrinth, Talay Riley and many more.
Offering edutainment and networking opportunities to industry-minded youth from across the UK, the initiative was launched by Urban Development in 2009 in East London. The annual event now attracts hundreds of young people each year, providing a unique platform whereby they can explore careers in all areas of the music industry and witness some of the UK's hottest new names onstage.
The all day seminars and workshops are all about educating and informing future emcees, singers, DJs and young music industry professionals.  Urban Development will be 'taking over' the multi-media arts complex in Bethnal Green, to bring the audience essential master classes, open mic sessions, a music market, street dance, vocal and music production workshops and of course performances from top names in the urban music industry.
Industry representatives from organisations including RWD, Universal Music, SB.TV, G-Shock and 1Xtra, will be sharing their expertise via the various workshops with home grown trailblazers including Elro, Shakka Joe Black, Jay Norton, Ayah Marar, Russo, SheZar, Incisive, UD Vocal Collective, Mango and Lashes and EMI signed Rascals (who had their start with Urban Development several years back) taking to the stage to perform throughout the day.
In the lead up to Industry Takeover 2012, Urban Development will further support developing talent with their UDTV Live Sessions. Rolling out one each week in the lead up to the Industry Takeover event, the sessions will be recorded at Urban Development HQ in Stratford and will provide a platform for developing talent to reach their online audience. Urban Development will also be releasing an album featuring some of the UK's newest and hottest artists around right now around the event.
FOR FURTHER INFORMATION VISIT:
www.urbandevelopment.co.uk/industrytakeover
TO SECURE TICKETS PLEASE SEE DETAILS BELOW:
Special offer early bird ticket + free mix CD @ £6 via Fatsoma (offer closes on 31 August) – www.urbandevelopment.co.uk/industrytakeover
Free guest list for the first 200 people to sign up for Urban Development membership @ £10 – visit www.urbandevelopment.co.uk/membership for full list of benefits
Group bookings for schools and colleges by calling Urban Development HQ on 020 8536 0630
ABOUT URBAN DEVELOPMENT
Urban Development is the one-stop organisation for London's new urban music talent. Combining business acumen with a firm understanding of youth culture, we stand at the crossroads where creativity meets the music industry. Located in Three Mills, Stratford in the London borough of Newham – Urban Development has built a reputation for inspiring young people and championing some of brightest names on the local and national scene.
ABOUT INDUSTRY TAKEOVER WORKSHOPS
Industry Takeover is an industry led skills development/employment support programme that targets and supports emerging artists and entrepreneurs at risk of exclusion, and aims to improve access in areas of deprivation and low participation. It is run under the umbrella organisation Urban Development.
THE MUSIC INDUSTRY ON TRIAL in association with British Underground
Guilty! We're putting the music industry on trial and YOU will be the jury. Is there more value in music being free? Should there be stricter employment laws in place with only 8% of the music industry workforce from a non-white background? With this and a whole lot more to be addresses, you, the jury, will decide the fate of the game and those who play it in our mock courtroom set-up.
THE TAKEOVER TAKEAWAY
Arming you with the knowledge you need to explore new areas of the music business, these bite-sized portions of expertise are yours to take away and season.
*How to make money with your music *The do's and don'ts of publishing *Effective social networking *How to get on the playlist *Why you need a lawyer *How to become an agent and the rest…
THE TAKEOVER SESSIONS in association with RWD
Industry Takeover comes correct with another blockbuster line up. Don't miss the array of home grown trailblazers dominating the main stage throughout the day.
TWITTER: @urbandevelopment
FACEBOOK: www.facebook.com/udevelopment
WEBSITE: www.urbandevelopment.co.uk